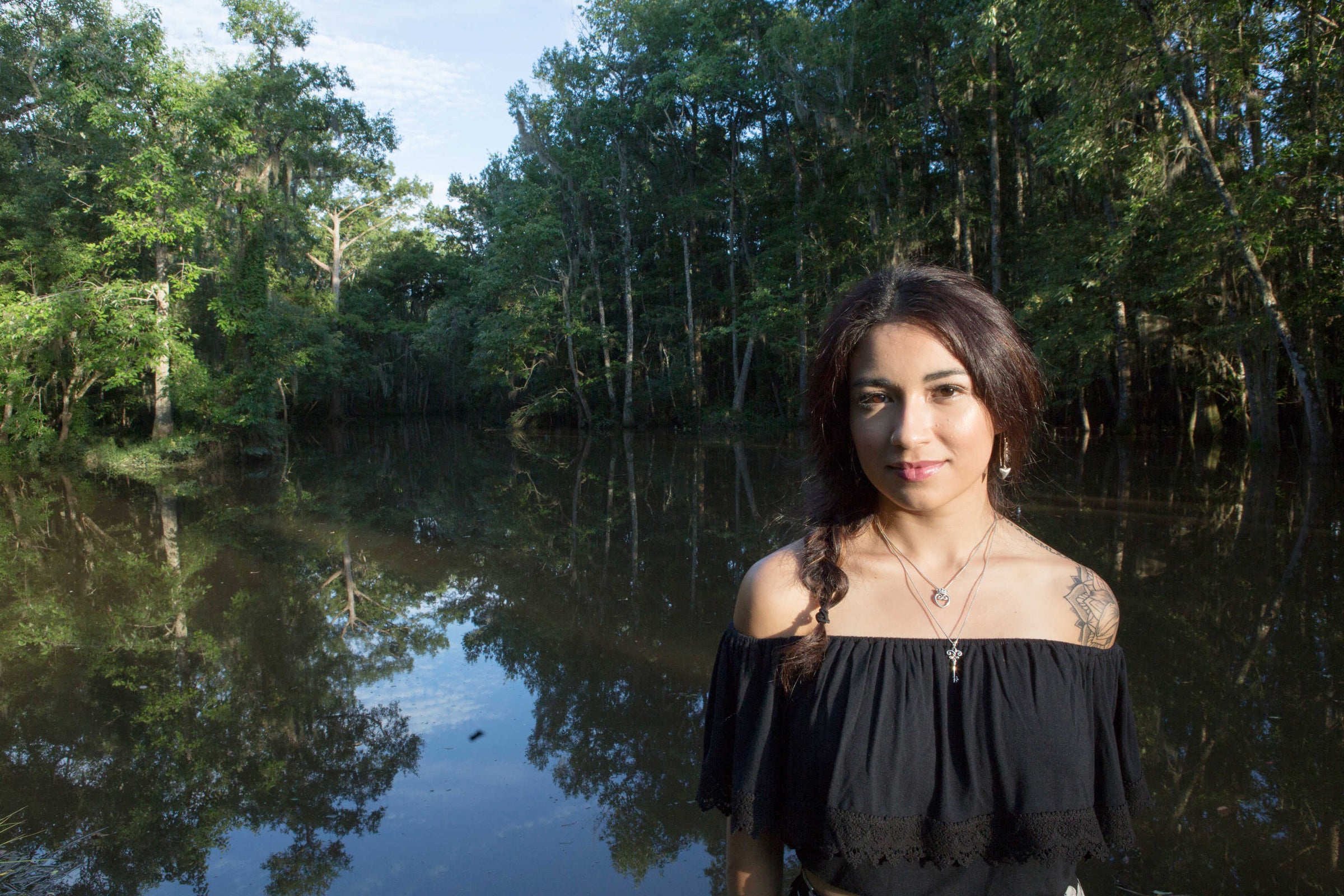 OUR MISSION
To initiate curiosity into the mystic wonders of life, inspire meaningful connections through the art of jewelry, and cultivate a community of conscious free thinkers.   
OUR VISION
We envision a world where mystical curiosity thrives, jewelry is worn with intention, and conscious living is the new vibrant, modern way of life. 
Born in Guatemala and raised in New Orleans, Cristy Cali grew up traveling back and forth during her early years. She's traveled the world, thanks to her family's multiple exporting businesses, from jewelry to handcrafted goods and home decor.

At the time when Katrina hit, Cali was a sophomore at Ursuline Academy High School. The devastation nearly cost her family's enterprise. As an only child, Cali felt a call of duty to become more involved in her family's French Quarter jewelry business and became hooked. She learned how to design and produce jewelry over the years through internships and apprenticeships in different countries, such as Thailand and Mexico. By the age of 21, she had developed her own jewelry line.

After 7 years of working for her family's business, Cali decided to venture out on her own. Five months after graduating from Loyola University of New Orleans, where she majored in international business, she founded her jewelry company.
Cali works with talented artisans to cast her precious metal jewelry and imports quality gems from all over the globe including, but not limited to, India, Mexico, Thailand, France, Italy, and Hong Kong to bring you Cristy's Collection - an international business founded and operated in New Orleans. She continued her professional jewelry design education by becoming a certified CAD/CAM tech from the Gemological Institute of America in Carlsbad, California. 

In 2014 she was featured on the cover of New Orleans Magazine for being one of their "People To Watch," an award any hard-working entrepreneur appreciates to heart.

Her journey and growth as a designer has led her to expand the inspiration behind her jewelry from solely focused on New Orleans to more spiritual and empowering. Since many customers were confiding in Cali with personal stories of trauma and heartache, Cali felt a desire to do more than just offer jewelry for comfort. In 2016, she embarked on a two-year journey to pursue certification in Holistic Life Coaching and ordination as a spiritual counselor to help empower her customers and audience.
Now, in addition to being a passionate jewelry designer, she serves humanity as self-love advocate working to motivate and guide others to live more meaningful and rewarding life.
MEET THE TEAM
We are a Latin & women-owned business with a small & mighty team!
Fatima
ENCHANTING ORCHESTRATOR
Operations Manager
Fatima has been packaging all of our orders with love, care and attention to detail since 2017. She manages our inventory and keeps our internal operations running as smooth as king cake filling.
As a mother to three beautiful children, she enjoys the flexibility of being able to create her own schedule and spend quality time with her family.
Sol
JEWELRY ALCHEMIST & CURATOR
Jewelry Maker & Showroom Director
Soledad "Sol" Lopez has been a part of our family since 2019. You may remember her from managing our Magazine Street shop. Upon closing in 2021, she transitioned into a customer service role and has developed strong relationships with our clients. She also helps make a lot of jewelry now!
When she's not directing the showroom she enjoys the flexibility of working from home to spend quality time with her family.
Simon
SPELLBINDING PROMOTOR
Marketing Director
Simon recently joined the CC family and works remotely from Copenhagen!
We're jazzed to have someone like Simon who not only understands, but also keeps up with the ever changing trends in digital marketing and technology.
Simon leads our marketing efforts with captivating digital ads, email & SMS marketing.
Vlad
MYSTIC LENSMASTER
Photographer
Vlad is a Russian born, Louisiana raised expert photographer and videographer who recently joined the CC family.
With a knack for capturing the smallest details, we're thrilled to have Vlad on the team to help produce the most beautiful content you'll see on our website and social media channels.
He is the father to two beautiful children and enjoys the flexibility needed to spend quality time with his family.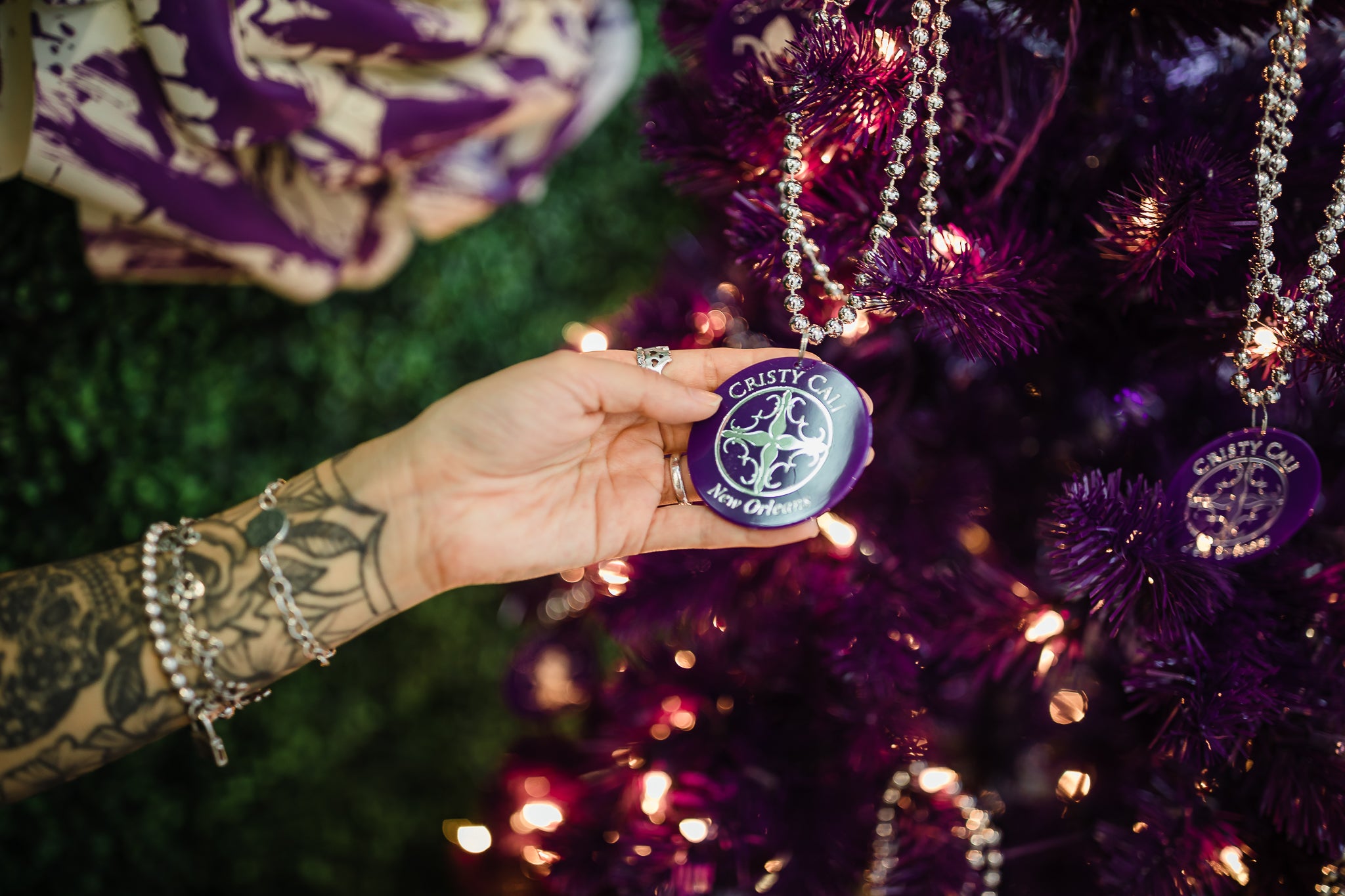 Q&A
WHY PURPLE?
Purple is the highest vibrational color of forgiveness and self-love.