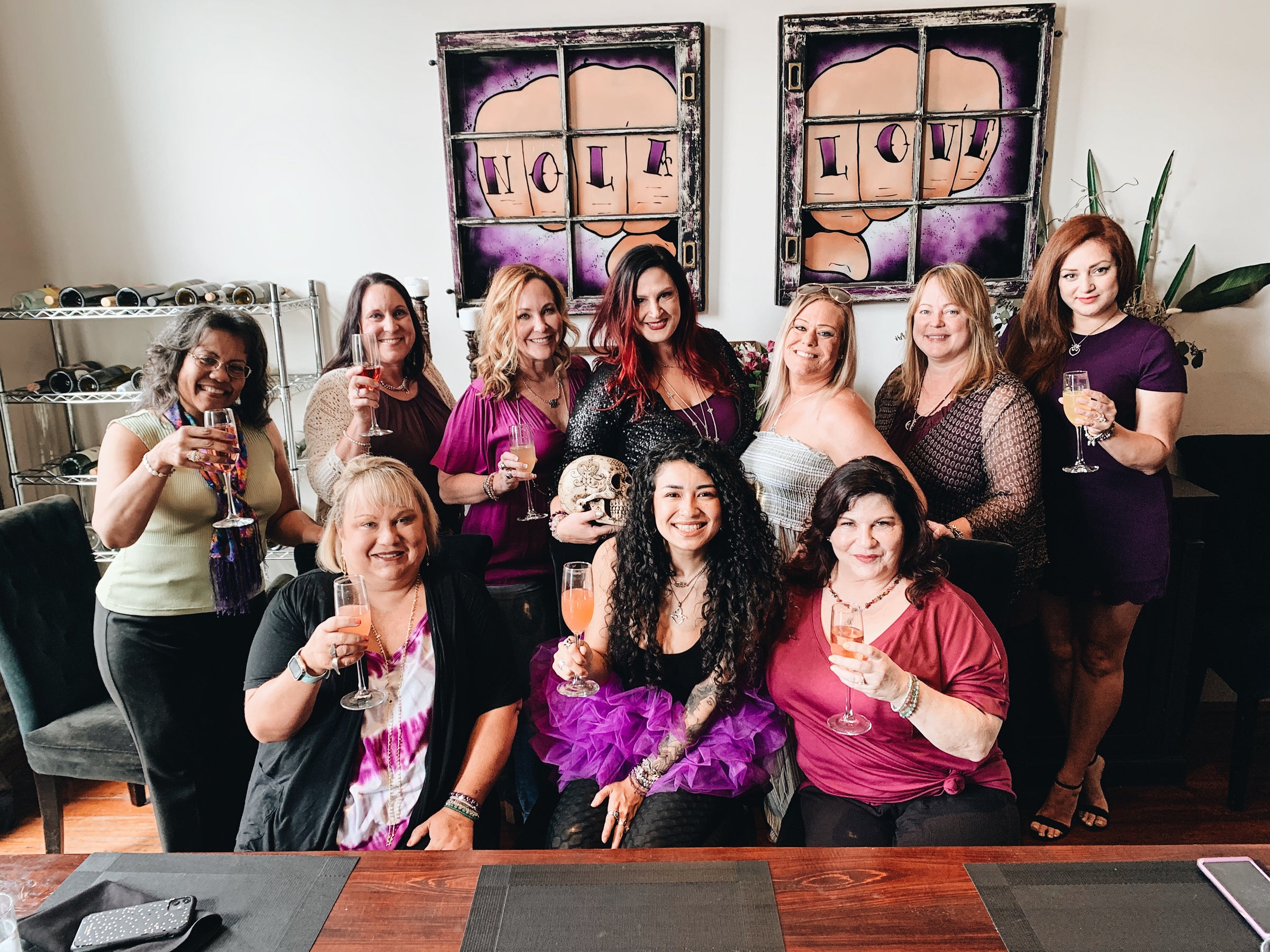 Are we the Krewe for you?
A membership program designed to serve you with incredible perks:
A loving community, incredible savings, member-exclusive jewelry, monthly giveaways and special events, both in person and virtually!
Membership is by-invitation only.
SAVE ON EVERY ORDER
Members enjoy exclusive offers for every order
EXCLUSIVE DESIGNS
Members have access to Krewe exclusive designs, not available to the general public
FULL MOON GIVEAWAYS
Members are automatically entered into our monthly Full Moon Giveaways to win jewelry
KREWE CALLS
Members are invited to join Cristy and special guests on zoom calls to discuss empowering topics around self-care & wellness
PRIVATE SHOWINGS
Members enjoy complimentary in-person and virtual private showroom appointments
Who we're looking for 💜
We value the energy of our community above all else.
✨ Warm, positive personality
✨ Actively subscribed to VIP Emails or Text Club
✨ Engaging with us on social media (commenting, tagging us or sharing our posts)
✨ Demonstrated customer loyalty via an undisclosed minimum amount spent or order volume
INQUIRE NOW
Interested in becoming a part of a special community?
Submit an inquiry below by telling us why you'd like to join the Krewe.
Registration for new members opens January 1, 2024.
A team member will reach out with more information soon. We're looking forward to hearing from you!