Please Return To New Orleans
PLEASE RETURN TO
NEW ORLEANS
Because there's no place like it
PLEASE RETURN TO
New Orleans
This message resonates with everyone in their own special way.
Whether you are a visitor who experienced the magic of the Crescent City and hope to return someday; or perhaps, you were once a local and the universe opened new opportunities for you.
May this capture the memories you created.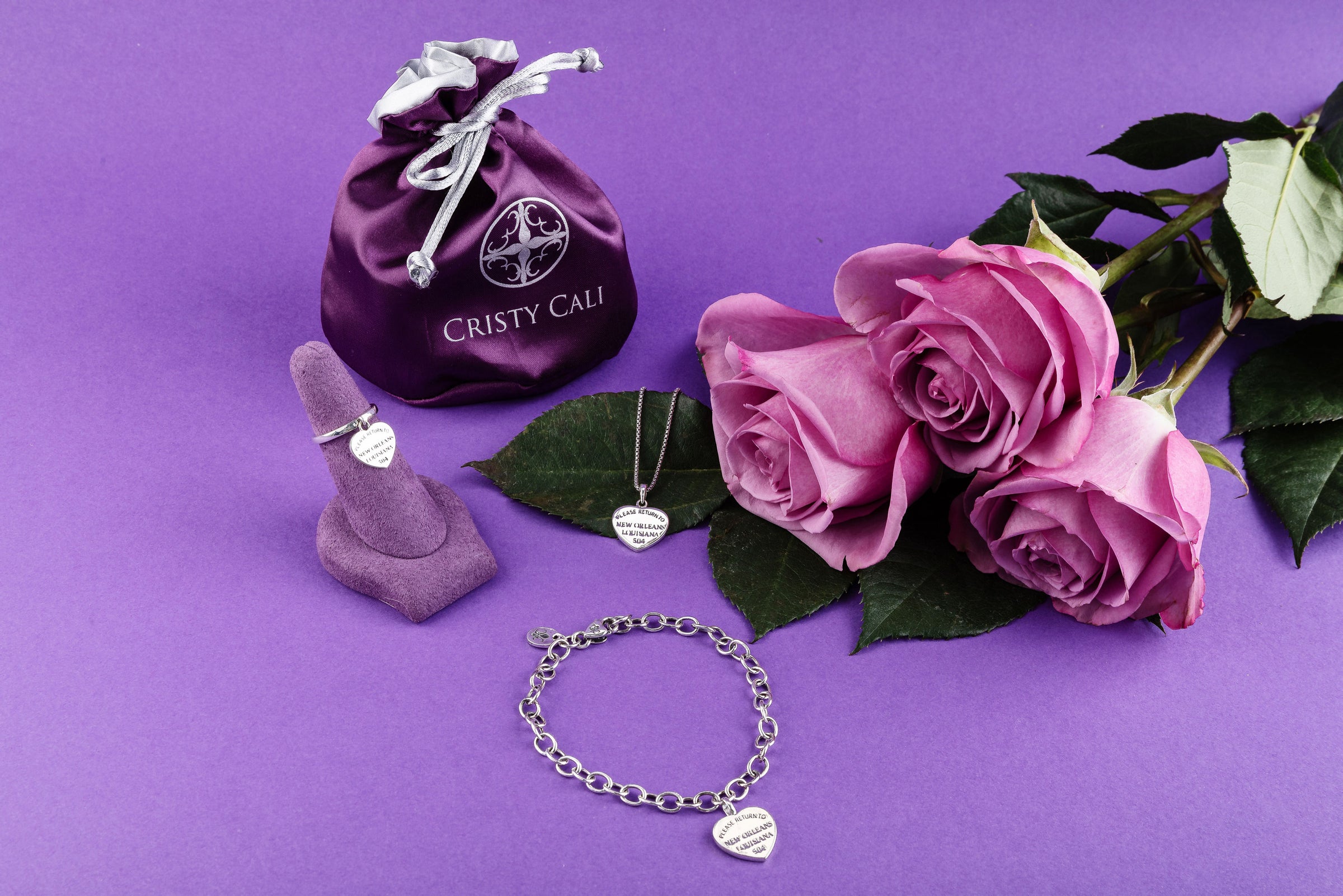 PLEASE RETURN TO
NEW ORLEANS
Collect the full set of matching earrings, ring, bracelet and necklace.