This section doesn't currently include any content. Add content to this section using the sidebar.
SECRET MEANING OF THE
QUEEN OF HEARTS
The crown represents our connection to divinity and our higher power. This is where we discover an abundance of love and compassion for ourselves and others.
Our heart chakra is the energy center where this connection takes place and serves as a reminder to follow and stay true to your heart.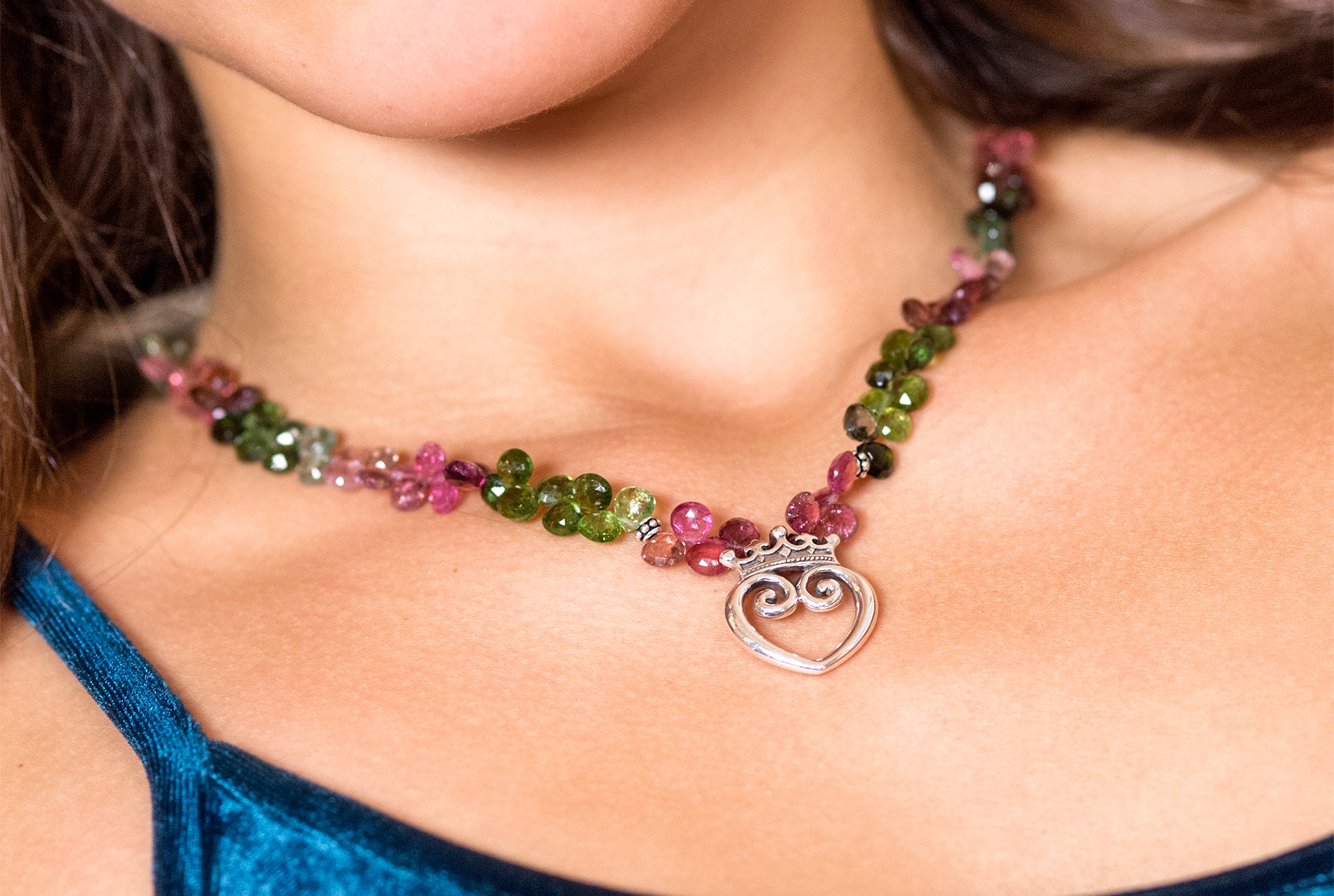 QUEEN OF HEARTS
WATERMELON HARMONY TOURMALINE
Submit a request for a custom Signature beaded design with the charm of your choice.
LEARN MORE