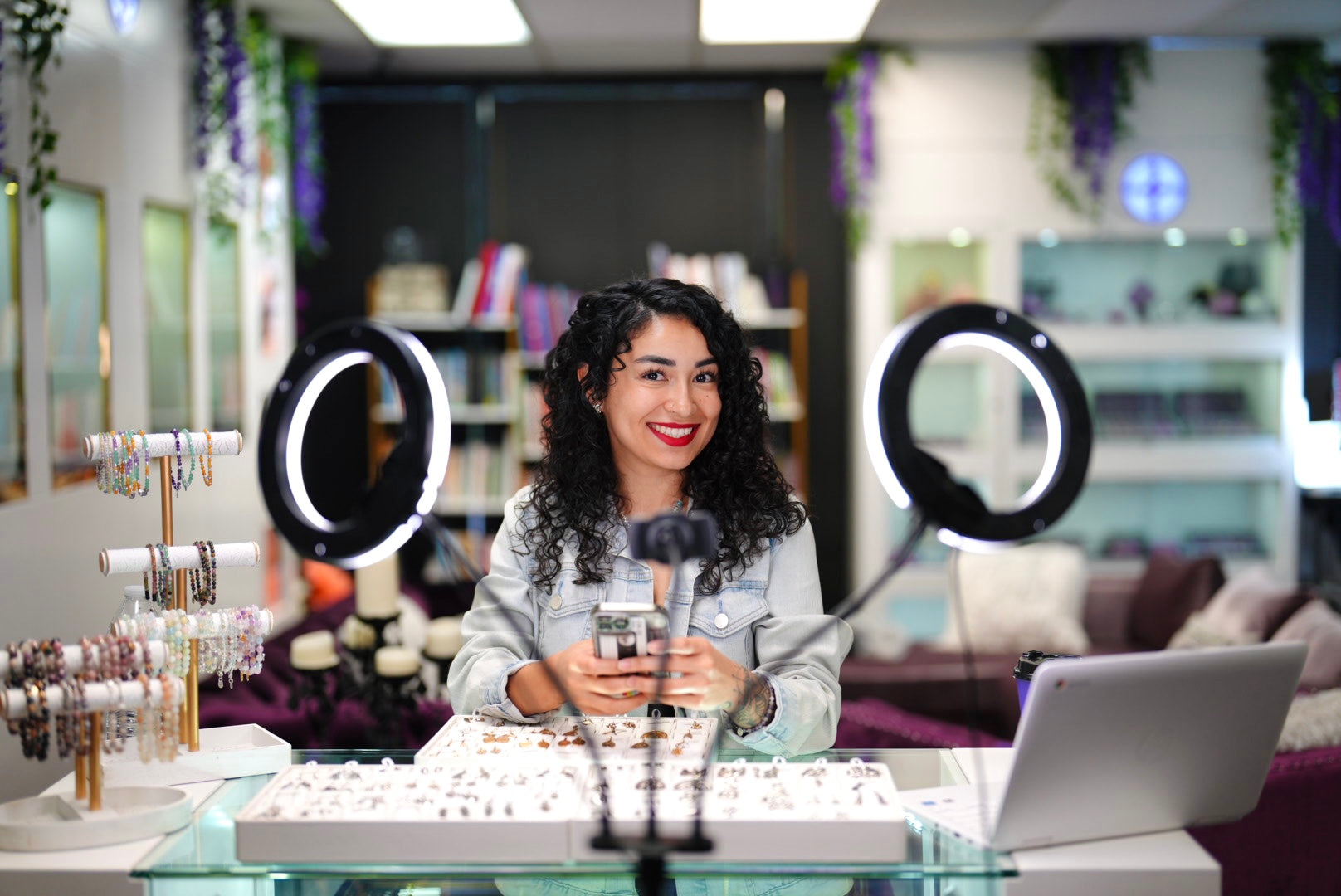 virtual live shows
how to attend
All of our virtual live shows are hosted on Facebook via event pages.
Please visit our Facebook events page to see our calendar of exciting shows!
How To Buy
Comment with the item number to claim


Claim comments may be submitted up to 24 hrs afterwards via replay


Successful claims will be confirmed via replies on original comment (this may take some time, up to 48 hours after your original comment was made)


Order invoices will be emailed to successful claims
CLAIM WITH COMMITMENT. Assume you will successfully claim everything you comment to claim and you will be invoiced for this. No changes permitted. If you do not follow through on your commitment you will not be allowed to participate in live shows anymore.


Refrain from claiming items BEFORE they are highlighted. Please wait until the item number has been stated. If you jump ahead, your claim will be invalid to be fair to everyone else.


Successful claims will be confirmed via replies to comments. We have 1-2 moderators per event notating successful claims. Sometimes they are able to confirm immediately during the live. If there are too many claims on an item, they will need to circle back via the replay to review for accuracy. Please allow up to 48 hours after your comment for confirmation. If your claim was unsuccessful, you may be placed on a waitlist if more of that item are known to become available in the near future. 


Complete your order invoice within a reasonable time frame (24-48 hours). To protect the integrity of our shows, respect your time and ours, we have a strict 1-strike rule. Unpaid order invoices will result in your inability to make purchases in future shows. 
An order invoice will be emailed to you. 
If you've never purchased from us before, please visit cristycali.com and create an account so we may email your invoice.
If your name on Facebook does not match your name on your account, please let us know in the comments when you submit your claim. 
Please allow us some time to MANUALLY create & email your order invoices - could take up to 4 days to thoroughly review all the comments and ensure order accuracy.
Yes! You will have the ability to finance your order via Klarna, Afterpay, Shop Pay or PayPal Later - these options will appear to you at checkout. Subject to credit approval.

Nevertheless, we simply ask that you DO NOT USE AFTERPAY IF your order includes a made-to-order item. The reason is because AfterPay requires us to ship orders within a certain time frame we cannot meet on made-to-order items, only that which is in stock and ready to ship. Consequently, we could be penalized and lose our partnership with AfterPay. We have several other options to choose from and thank you for your understanding. 
All live show sales are final.If you are unhappy with your order, please contact us immediately. We'll figure something out! 
If you purchased a made-to-order item, please allow up to 14 business days for your order to ship upon completing payment. They're worth the wait! 
If your order does not contain a made-to-order item, we usually ship within 2-3 business days depending on order volume.
A note about Facebook comments
Facebook always displays your comments first to YOU. From your perspective, your comment will always appear first. As the host of the event, we see the comments in their proper chronological order.